Evacuated!
★★★★1/2
"BEAUTIFUL… the sights, smells, sounds and most importantly feelings of Indonesia wash over you from the first instant"


—Winnipeg Free Press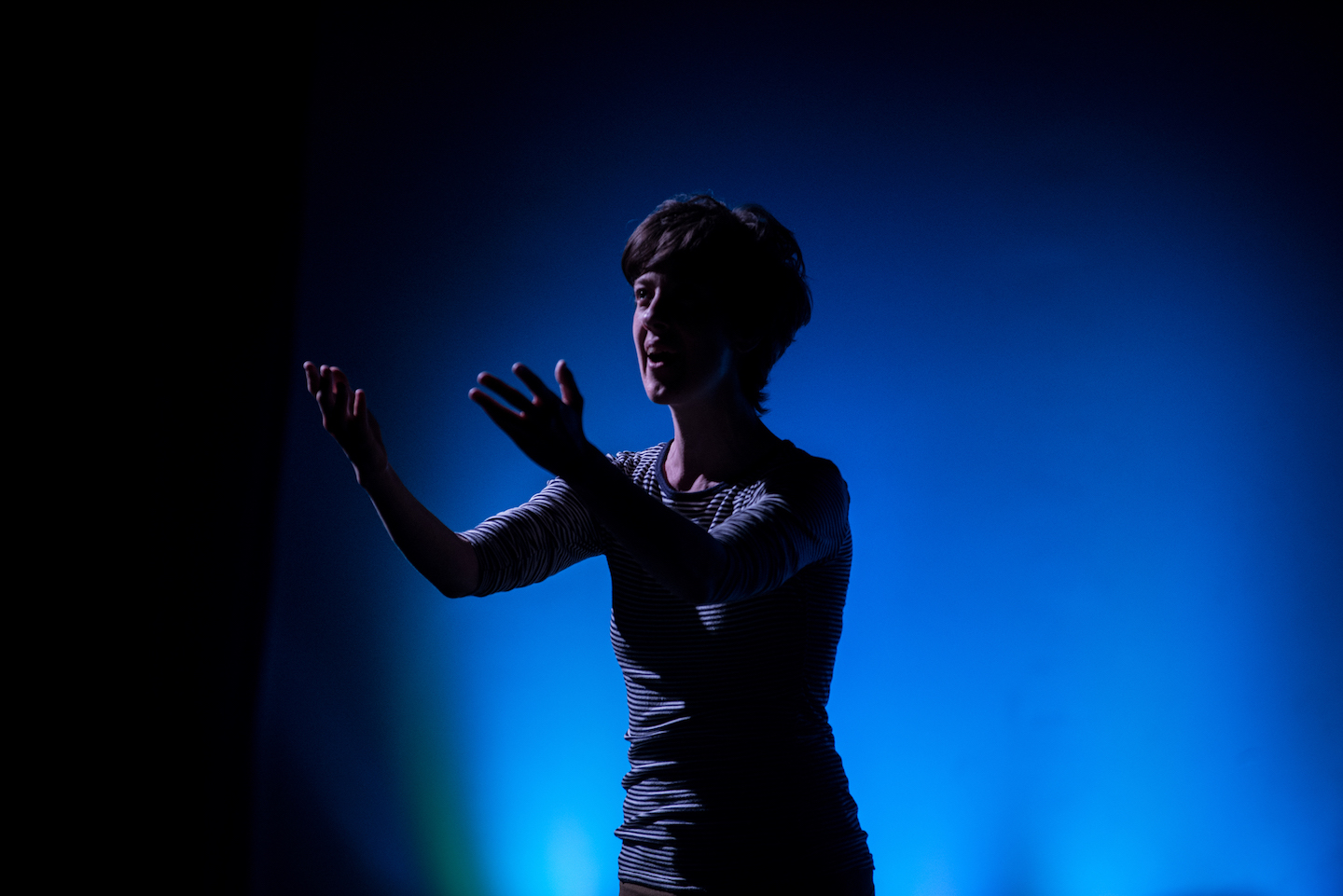 What is Evacuated!?
Mountains, popsicles…political collapse? Internationally acclaimed storyteller and multiple Best-of-Fest winner, Erika Kate MacDonald, tells the true story of her evacuation from Indonesia. Captivating, graceful and surprising!
Presented at 7 p.m. on Friday, 8:30 p.m. on Saturday.
About Erika Kate MacDonald
Erika wrote and performed Pack of Others' flagship show Fluid (2007), named to Curve Magazine's "Top Ten Hottest Plays," as well as Tap Me on the Shoulder (2012), which earned her the Orlando Fringe Critics' Choice Award for "Best Female Performance." Her two prior self-produced solo shows were Voting Rites: An Exploration of New Hampshire Women's Attitudes Towards Voting (2004), an interview-based piece, and Go (2003), a set of traveling character studies.
She grew up in a small town in New Hampshire and studied theater at Yale University. For seven years she taught yoga professionally in communities all over Brooklyn and built puppets at The Puppet Kitchen in Manhattan's Lower East Side, then she moved to Northampton, Massachusetts, where she played in the Smith College Gamelan Ensemble and was a core member of Movement Lab, a collaboratively led artists' working group. While in Massachusetts, she attended E|MERGE, an interdisciplinary artist residency at Earthdance (2012), and received project grants from the Northampton (2012), Amherst (2013) and Easthampton (2013) cultural councils.
She now makes her home in Covington, Kentucky, which her partner in life and art, Paul Strickland, describes as "a small city off the coast of Cincinnati." They have appeared together onstage at the Know Theatre of Cincinnati in Andy's House of [blank] (2015), and Serials! (2015, 2016), and on the road across the U.S. and Canada in Tales Too Tall for Trailers (2015) and 13 Dead Dreams of "Eugene" (2016). In addition, Erika is a shadow puppetry designer and director, most recently with a production of Carnival of the Animals for Madcap Puppets.
---
Balls of Yarns


"I've rarely seen a show, fringe or otherwise, which balances its humor so well with its heart. Don't miss it." —CincyFringe Critics' Pick of the Fringe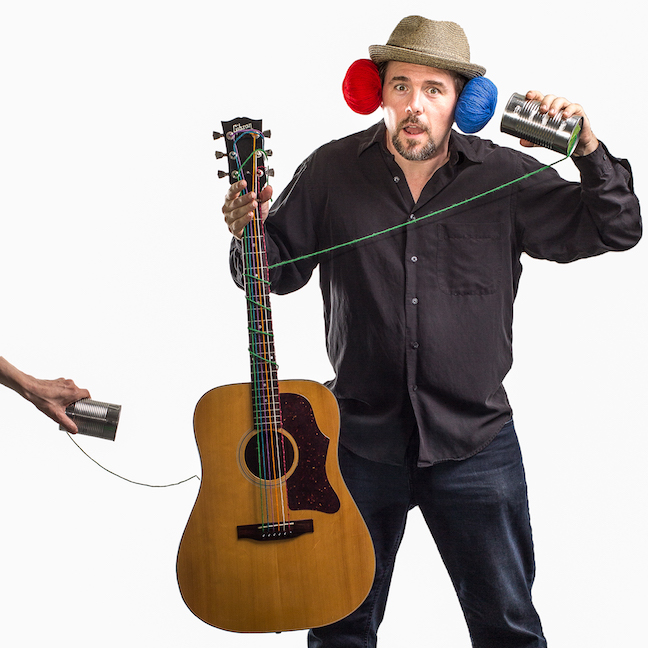 What is Balls of Yarns?
In a strange town where creaky doors sing with you, libraries are separate from "truth-braries" and extraordinary stories are shared through yarn and tin can, an ominous lurking evil threatens to make things normal. Not on Paul Strickland's watch.
Presented at 8:30 p.m. on Friday, 7 p.m. on Saturday.


About Paul Strickland
Paul Strickland has been performing at fringe festivals since 2010 when his one-man comedy A Brighter Shade of Blue first launched him into the world of fringe. More recently he is known for his Trailer Park Trilogy (Ain't True & Uncle False [2013], Papa Squat [2014] and Tales Too Tall for Trailers [also playing at this year's Winnipeg Fringe Festival]). Strickland's shows have been thrice-chosen by the Orlando Sentinel for Best of Fest (2010, 2013, 2018), and have won "Pick of the Fringe" at Cincy Fringe (2013, 2017) and "Best of Fest" at Pittsburgh Fringe (2015), Calgary Fringe (2016), Saskatoon Fringe (2017) and Orlando Fringe (2018).
Why The Fourth Wall loves Evacuated! and Balls of Yarns and why you should see them
"Erika and Paul are some of the most entrancing storytellers we've had the pleasure of meeting. They're also the kindest people ever. Erika's story is harrowing, beautiful and simply stunning. Paul's charming, delightful, weird and heart-warming. While their stories are incredibly different from each other, you will fall in love with both destinations and, like the storytellers, you won't want to leave either. There is a $10 'double feature discount' for purchasing tickets to both performances, so come out for a night of excellent, award-winning storytelling!"